Description
The SVD/SV type submersible grinder pumps are designed with a cutter to crash solids into small pieces so that they can be led away through pipes of a relatively small diameter.
Application
-Sewage from restaurants ,hotels, camping sites, HVAC OEM, Irrigation and Agriculture.
-Pressurized systems
Features&Benefits
-Grinding system, cut particles into smaller pieces
-Resistant to corrosion, robust construction plus resistant cable
-Motor Longevity, double M.seals with lip seal for triple leakage protection.
-Thermal Protector, add more protection to the motor.
-Automatic Control, control the pump on and off automatically.
Model Selection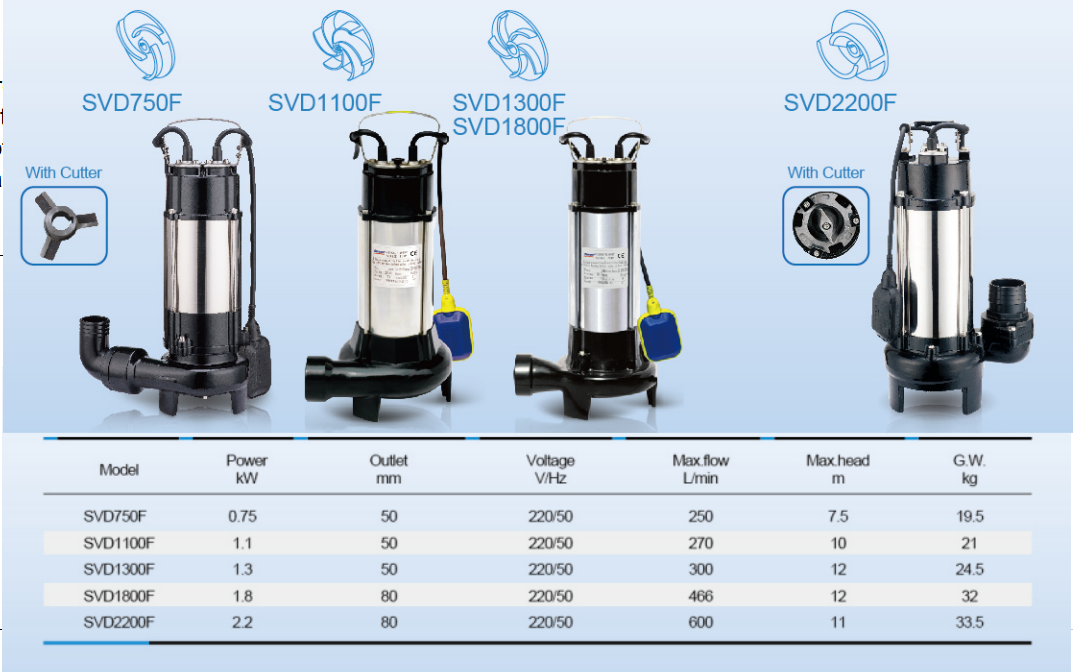 Working Conditions
-Submersible Depth: 5m from impeller centre
-Max Liquid Temperature: 40°C
-PH Scope of Liquid: 4~10
-Protection Class: IPX8
-Insulation Class: B