Stream SWQ is spiral vortex impeller pump with strong cutter, tougher materials and stronger performance. It is suitable for draining dirty water in domestic and civil applications and for pumping dirty water containing suspended solids except sand, pebbles or screws.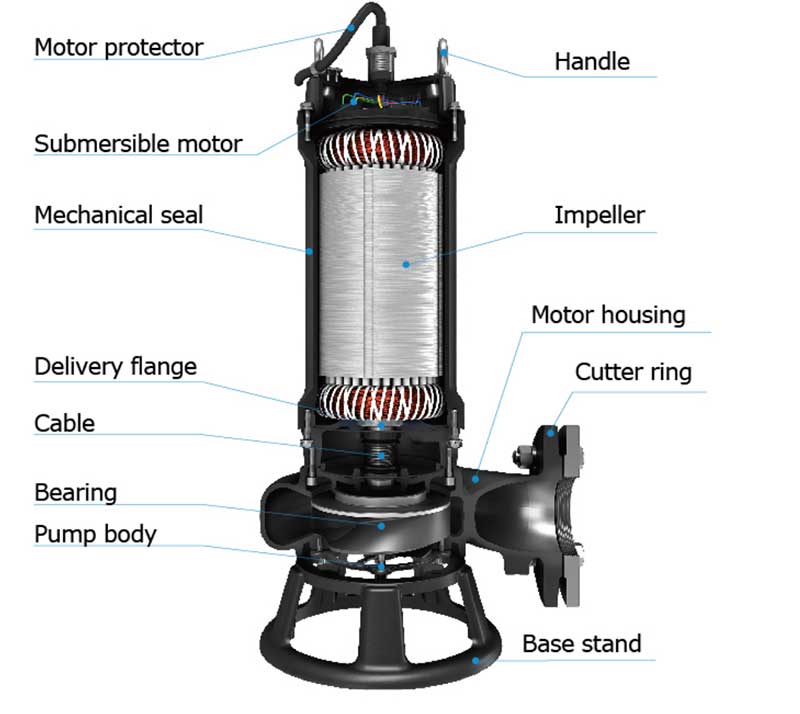 Applications
General household lifting systems
Farm plant waste water draining
Schools, municipal sewage draining
Commercial and industrial sewage water treatments
Performance range
Power range from 1HP to 12HP
Flow rate up to 140 m³/h
Head up to 48 m
Features and advantages:
2-pole induction dry-motor
NON-CLOGGING IMPELLER DESIGN
Vortex impeller with strong cutter ring
Great efficiency with low consumption
Flange standard ISO7005-92
Insulation Class:B (F on option)
Protection Class:IP68
Working conditions:
Liquid temperature:0~+40℃
No sand, pebbles, screws or other solid materials to prolong the service life of cutting system
Make sure liquid is enough before the pump runs to prevent the motor burning.
Specification
Auto coupling is available which is used to fix the bottom of the pump and allows the pump to be raised and lowered without emptying the chamber, making repairs and maintenance easier and more cost effective.
For more details about Flow, head and other parameters, please leave a message below to get a sample booklet for selection.