The SVQ submersible pumps with vortex impellers are designed for transferring wastewater and sewage containing soft suspended solids up to 35mm.They are ideal in household sewage disposal like septic tanks and cesspits, while also portable for flexible applications, such as building pits, trenches or flooded areas.
Applications
-Domestic drainage
-Sewage disposal
-Ceptic tanks and cesspits emptying
-Construction sites pumping and agricultural high flow drainage
Features&Benefits
-Non block design , wide vortex channel for large solid passage
-Resistant to corrosion, robust construction plus resistant cable
-Motor Longevity, double M.seals with lip seal for triple leakage protection.
-Thermal Protector, add more protection to the motor.
-Automatic Control, control the pump on and off automatically.
-Multiple hose outlets, fit for various situations
Model Selection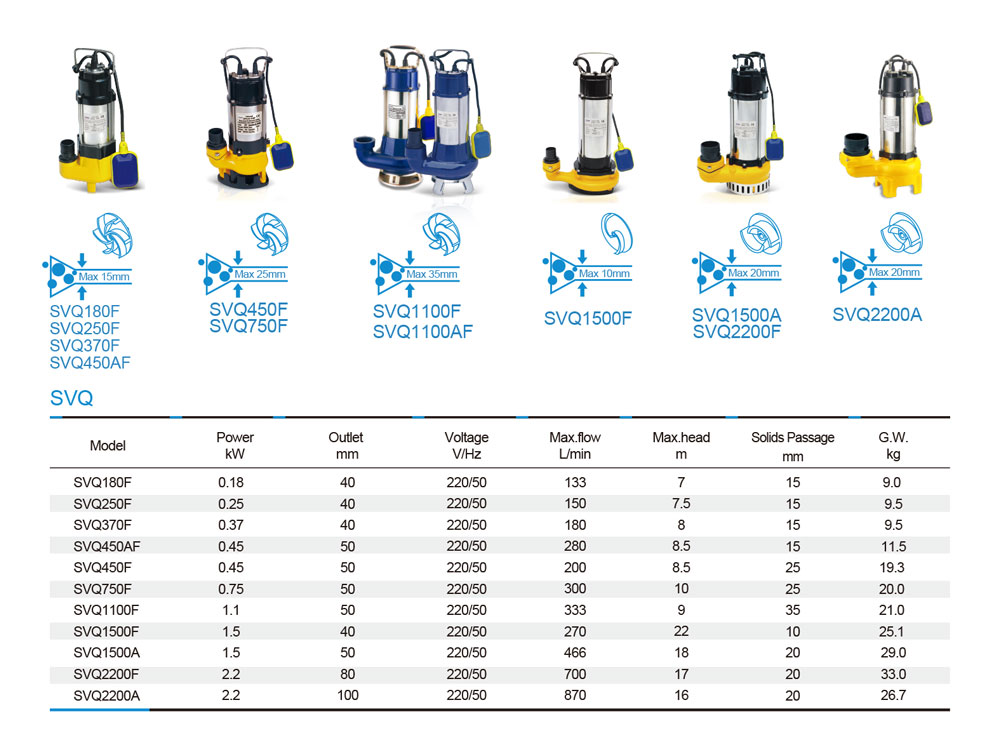 Working Conditions
-Submersible Depth: 5m from impeller centre
-Max Liquid Temperature: 40°C
-PH Scope of Liquid: 4~10
-Protection Class: IPX8
-Insulation Class: B