SPK530/SPK530A Submersible Residual Pumps
Stream SPK530(A) is residual dewatering pump, able to pump down to the floor, even the smallest puddle can be pumped dry. It is the best pump for complete drainage of flat surface.
Even little water could be drained to less than 1mm by SPK530, equipped with an exclusive one-way valve, water can not surge backwards.
Application
Ideal for complete drainage water from flat surfaces where a sump is not available
Removing water from areas like cellars, basements, car parks, rooftops, garages, road ways and construction sites
Features And Advantages
Start up at any water level
The specially designed bottom plate enables the pump to drain down to 1mm water level
One-way check valve holds prime and prohibits back flow through pump when stopped
The water-cooled design provides maximum motor cooling efficiency, allowing continuous duty operation at low water levels
The discharge connector can be converted into horizontal direction, according to the requirements of use
Wear-resistant materials are used for easy-wearing parts to improve their durability and maintain pump performance
The built-in motor protector can automatically cut off power when it over current or overheat, which guarantee safety and reliability when the pump operate in the atrocious environment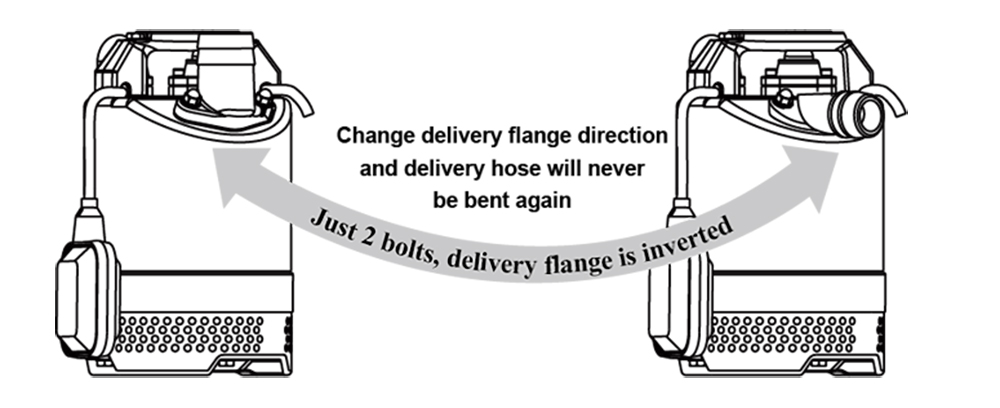 Working conditions
Maximum immersion depth is 5m
Liquid temperature:0~+40℃
The PH of liquid is 6.5~8.5
Passage of solids is less than 6mm
Materials
Casing:Rubber
Impeller:TPU 201 insert
Shaft:201 stainless steel
Motor Frame: Aluminum Alloy
Mechanical Seal:Silicon Carbide, with 3 static rings
Cable: 6m Epoxy-glue integrated cable