The HYDROPHA is a high efficiency circulator pump designed for low energy consumption and versatility to various system demands. It is built with ECM permanent magnet motor and internal sensor to detect the system changes and adjust the motor speed accordingly to satisfy the system demand.
Features&Benefits
-High Efficiency ECM Motor, at least 65% energy saving.
-Multiple Control Modes, one pump for all circulator needs.
-Interactive LED Control Panel, easy operation.
-Compact Design and Quick Plug-in, simple Installation.
-Multiple Protections, more reliability.
-Super Low Noise, high comfortability.
Working Range
-Motor Power:25~60W
-Voltage:220~240V
-Frequency:50/60Hz
-Flow Range:2.2~3.8m3/h
-Head Range:4~7.5m
-Connection Size:1",1-1/2",2"
-System Pressure:1.0Mpa
-Liquid Temp.:-30℃ ~110℃
-Ambient Temp.: 0℃ ~ 70℃
-Humidity:95%
Control Modes
Multiple Control Modes Available
AUTO ADAPTABLE MODE
PROPORTIONAL PRESSURE
CONSTANT PRESSURE
CONSTANT SPEED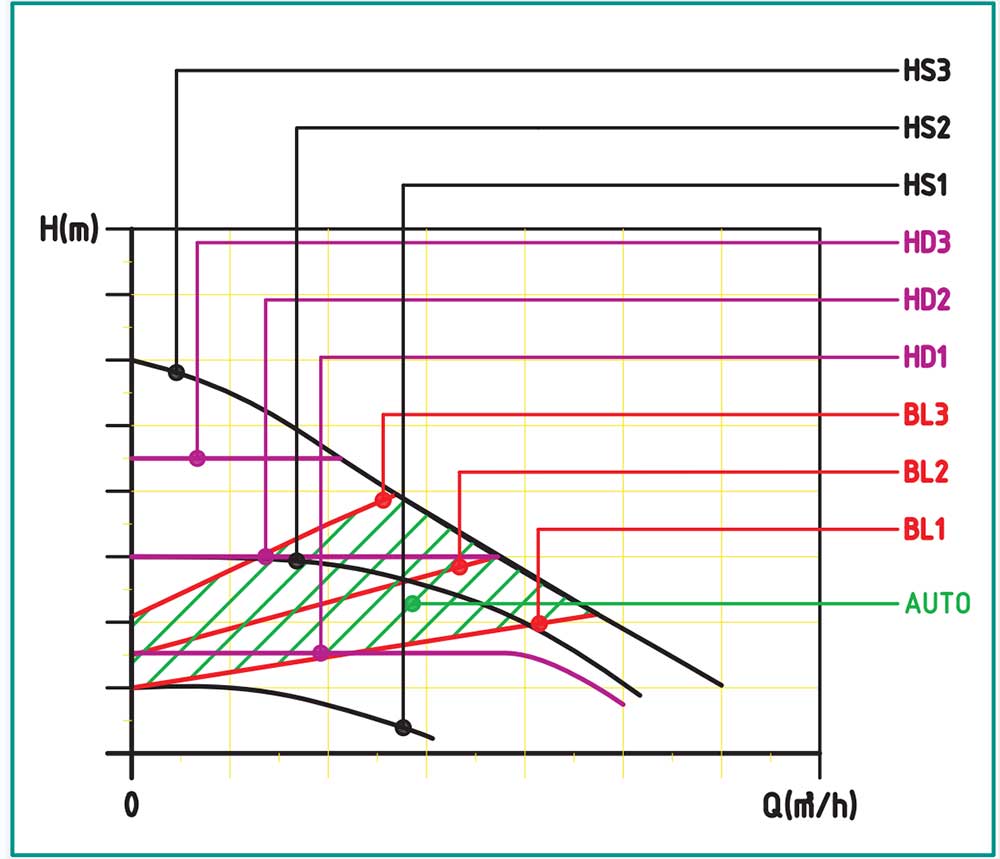 Application
Domestic hot water supply systems,
Domestic heating systems,
Air conditioning systems,
Solar thermal system,
Industrial hot water circulation systems, etc