The SQD type submersible pump is designed for pumping clean water in a variety of applications. With an aluminum casing, it is light weight and provides excellent heat dissipation, making it an ideal choice for use in both domestic, residential and agricultural uses.
Applications
-Lift water from underwater to rooftop water tanks
-Raise water from groundwater to surface reservoirs
-Drain fishpond,sump pit,sites water, etc
-Farm irrigation
Features&Benefits
-Aluminum casing for lightweight and good heat dissipation
-Good hydraulic parts for both high head and large flow demands.
-Upgraded design for improved performance and longevity
-Durable and corrosion-resistant construction
-Float switch for easy control and operation
-Wide power range for a variety of applications
Model Selection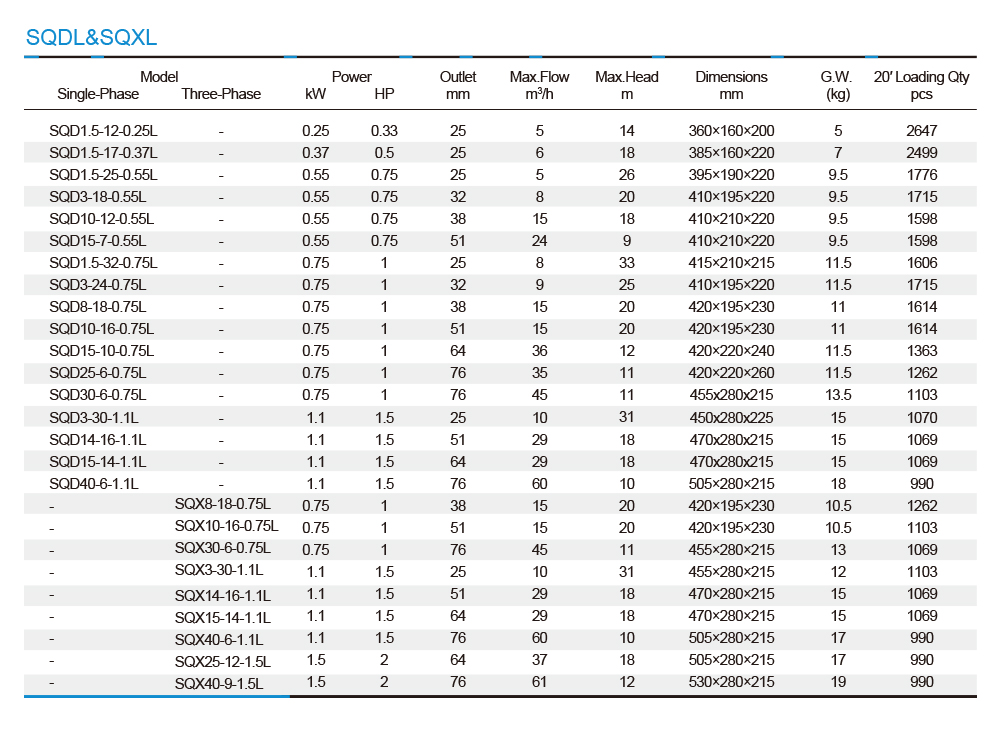 Working Conditions
-Submersible Depth: 5m from impeller centre
-Maximum Fluid Temp.: 40°C
-Maximum Solid Size: 0.2mm
-Protection Slass: IPX8
-Insulation Slass: B
-Voltage: 220-240V/50Hz(60Hz on option)