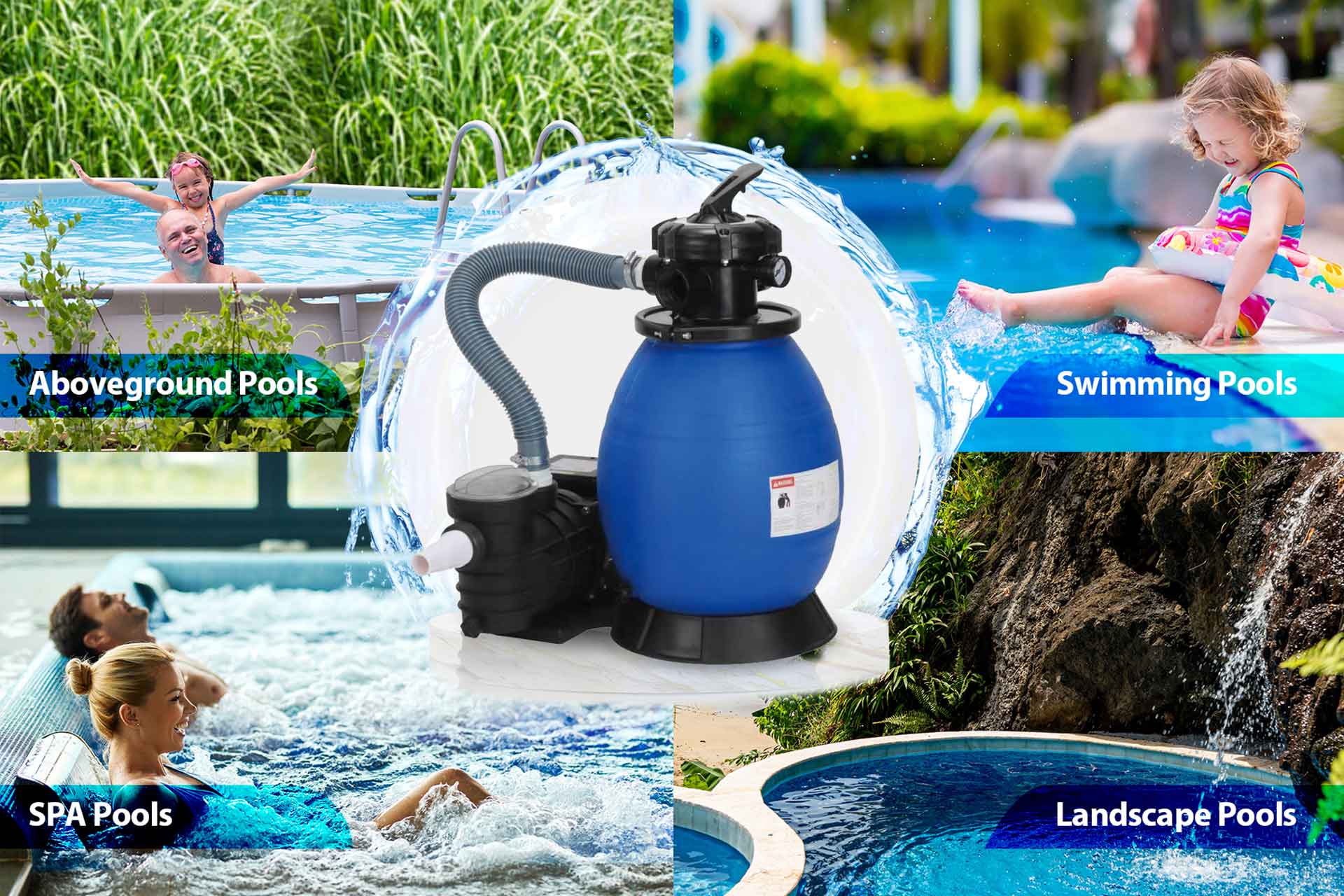 How Does A Sand Filter Pump Work?
A sand filter pump is used for family pools and SPAs to keep the pool water clean and free of particles. It is designed with quick assembly and precise components, easy to use for end users.
The sand filter pump is mainly consisted of an oval-shaped filter tank, a pool pump, a multi-functional control valve, a pressure gauge, multi hose adapters, water inlet and outlet and a support stand.
How does it work?
The filter tank is filled with special sand (generally quartz sand) and creates a filter bed inside.
Incoming water from the piping system will be directed automatically by the multi-function valve to the top of the filter bed. There are normally 5 working modes controlled by the top valve.
Understand when and how to use each mode will help running the whole system more effectively.
FILTER
Under FILTER position, the pool water containing suspended dirts and debris is pushed through the piping system and then guided by the control valve to the water outlet of the pool filter. The pool water flows through the filter bed and the tiny dirt is removed. The filter bed captures dirts and filters out the clean water through the control valve and then returns to the swimming pool. This whole set is continuous and automatic, and provides a complete circulation process for the swimming pool filter and pipeline system.
BACKWASH
When the sand filter is used for some time, the accumulated dirts will reduce the water flow.It has to be cleaned to improve the filter efficiency then.
Check the pressure gauge at the top of the tank. When it reaches 8-10PSI (o,55-0.69BAR) above start-up pressure, start BACKWASH mode and the water will flow in the opposite direction.
The water flow will reach the bottom of the filter cavity and then backwash through the sand layer. The accumulated dirts will be washed up and discharged from the sewage outlet directly.
RINSE
After each backwash, the top valve should be fixed to the RINSE position. Start the pump to discharge the residue dirts in the sewage pipe, and then the top valve should be reached to FILTER position for regular filtering mode.
WASTE
The WASTE mode will drain the water through the sewage port and bypass the filter completely.
It will be used when you want to drain the excell water of the pools.
CLOSED
This is when you want to service or repair the sand filter pump.
NEVER run the sand filter when it is under CLOSED position.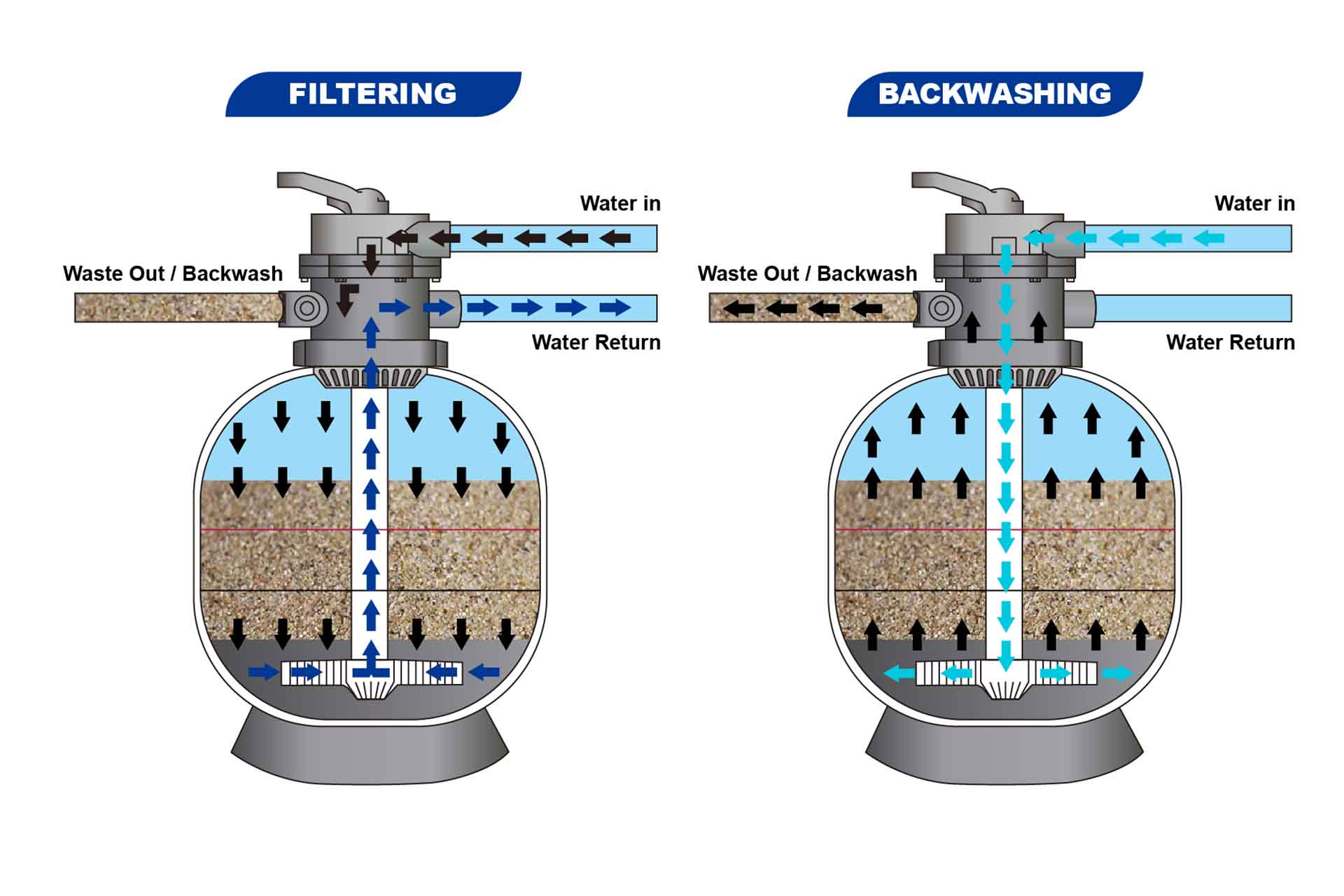 Conclusion
The sand filter pump is one of the best pool filter systems for domestic pools and SPA pools.
It is durable in construction and easy to maintain and clean in complete combo unit.
Prepare yourself with a cleaner and safer swimming pool environment with a simple sand filter system.