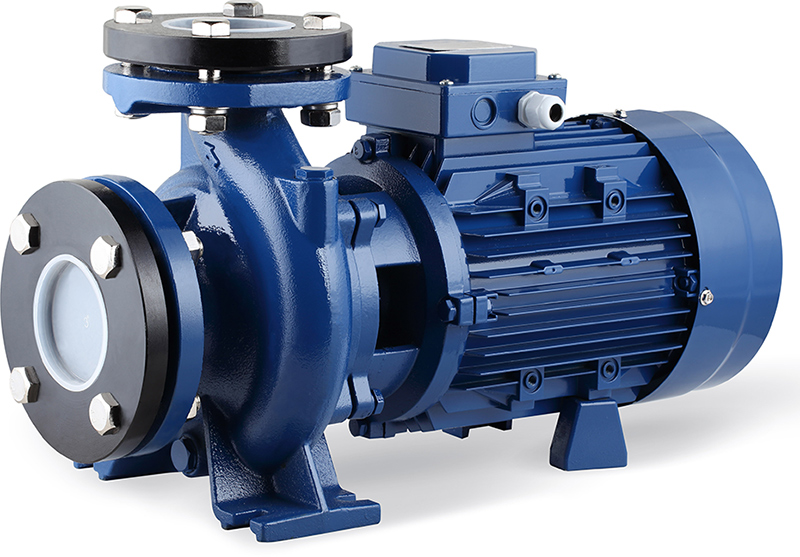 DEFINITION
A monoblock centrifugal pump is designed with motor and pump body built together without coupling. By sharing one common shaft between the rotor and the impeller, there is less energy loss during the transmission from motor to shaft. The whole pump is constructed as per EN733 standard and suitable for most installations and applications.
STRUCTURE
The key components of the monoblock are the motor assembly and the pump body assembly. These two parts share one single shaft which makes the pump simple and compact, easy to install and maintain.
The pump assembly adopts 3D theory design that offers best hydraulic efficiency and characteristics related to suction lift and running performance.
Both the rotor and the impeller has taken dynamic balance test, so there is less noise and vibration for the whole pump.
Y series motor adopts cold 800# copper wire which ensures 120% overload and temperature rise△T<80K.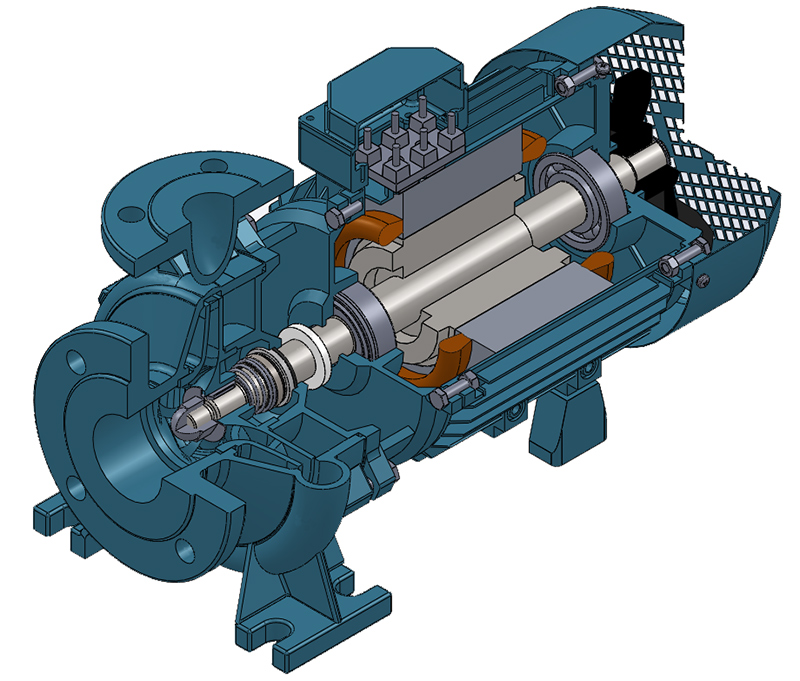 FEATURES&BENEFITS
· High power efficiency at lower running cost
· High Efficient Hydrulic Design that ensures the higher pump performance.
· Great suction lifting properties
· Compact and Simple Structure that can be easily installed and maintained.
· Distinguished heat dissipation that allows low temperature rise.
· Self-supporting, no extra baseplates or coupling.
· Dynamic balanced impellers, less noise and vibration during running.
· Heavy-duty construction with durable and reliable service
APPLICATIONS
A centrifugal monoblock pump can be used in a variety of applications to meet different pumping demands. Here you can find the most popular applications:
-Domestic and industrial water supply
-Pressure boosting set(warer works)
-HAVC system
-Fire fighting system
-Irrigation system
-Utility and civil water circulation