Stream SXR hot water circulator pump is featured with compact size, easy installation and 3 speed control. The max.temperature of the pumping liquid allows up to 110℃. It is also called an inline water pump as it can be installed directly on the pipeline without support due to its light weight and low vibration.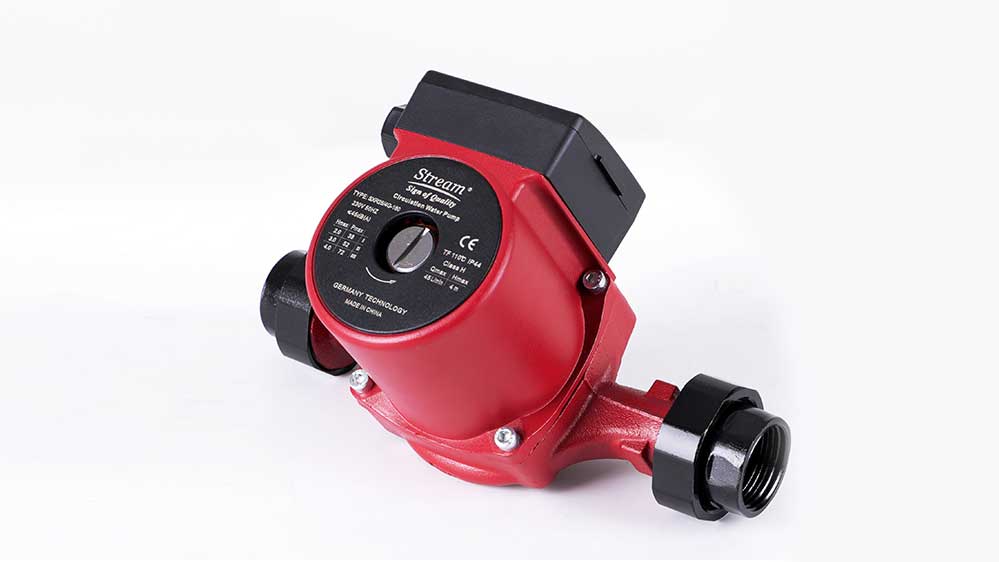 The SXR pump is widely used in domestic hot and cold water boosting and circulating, boiler systems, heat pumps, underfloor heating, solar heating and industrial water boosting systems.
Among the various applications, domestic heating and hot water supply are the most common uses. It is not because of the pump's small size, but also its super low noise during running. The SXR circulator pump is water-cooled pump without cooling fan installed. There is a shield cover between the rotor and the stator which isolates the stator winding totally. The running noise can be controlled below 43dB.
But the problem of domestic uses is also coming along with lower hydraulic performances or shorter service due to the limited installation place or users'improper installation.
Get two tips here and you would avoid most of the installation problems.

1-Horizontal-Positioned Shaft
The motor shaft should be in accordance with the dotted line and placed horizontally.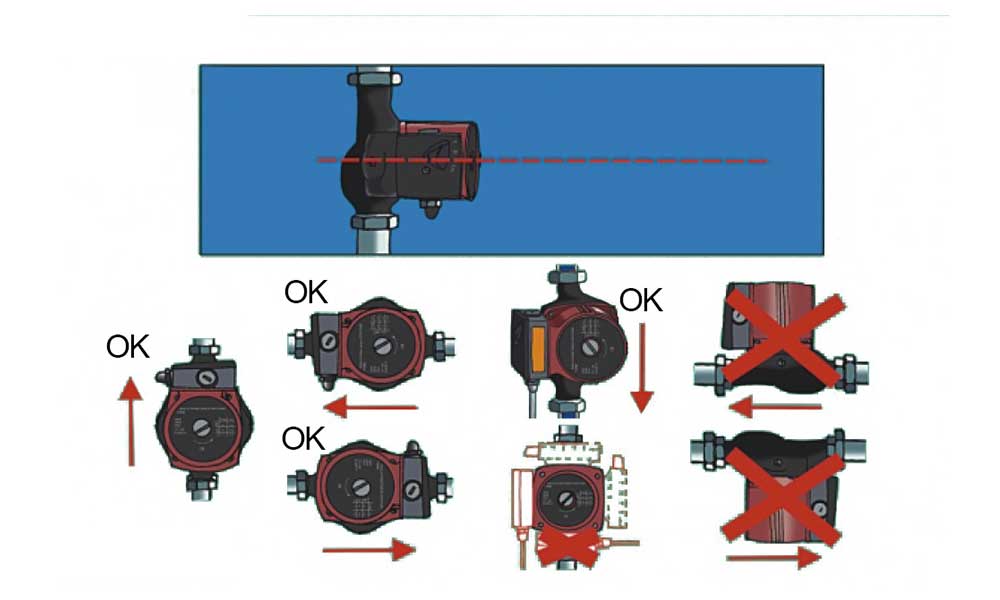 Reason of horizontal installation:
1)Protect Ceramic Shaft
The SXR circulator pump is built with ceramic shaft which can effectively resist the attachment of calcium and magnesium inside the hot water and extend the pump service life. However, ceramic shaft will speed up wearing under inclined or vertical installation.
2)Easy Air Exhaust
Another reason is the horizontal installation helps bleeding the air out easily.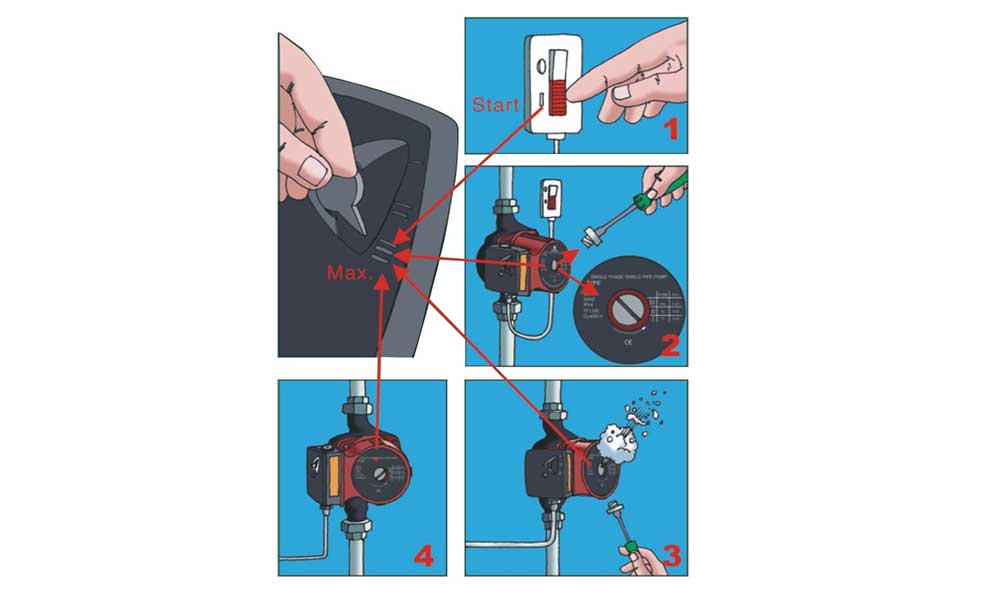 2-Water Incoming Direction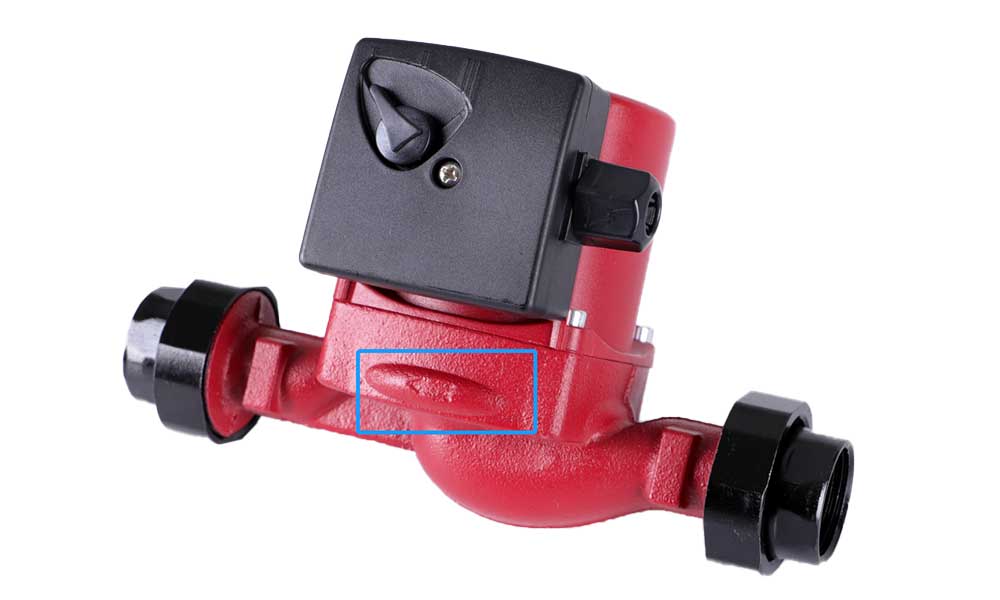 The arrow indicates the water comes from the right side to the left side.
Therefore, the right port is the water inlet while the left port is the water outlet. Once the shaft is fixed horizontally, make sure the water comes from the inlet and flows out from the outlet.
NO INSTALLATION UPON UP INLET AND DOWN OUTLET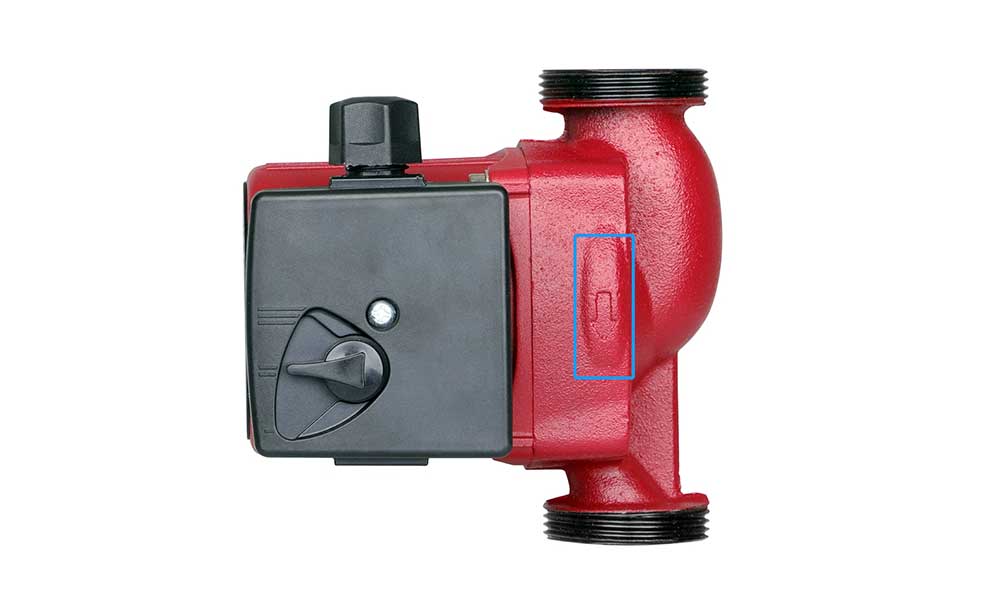 False Installation:Up in-Down Out
Remarks: if the above 2 points are done correctly during installation,but the terminal box is not convenient to operate, take off the 4 screws and rotate the pump body's direction for easy operation.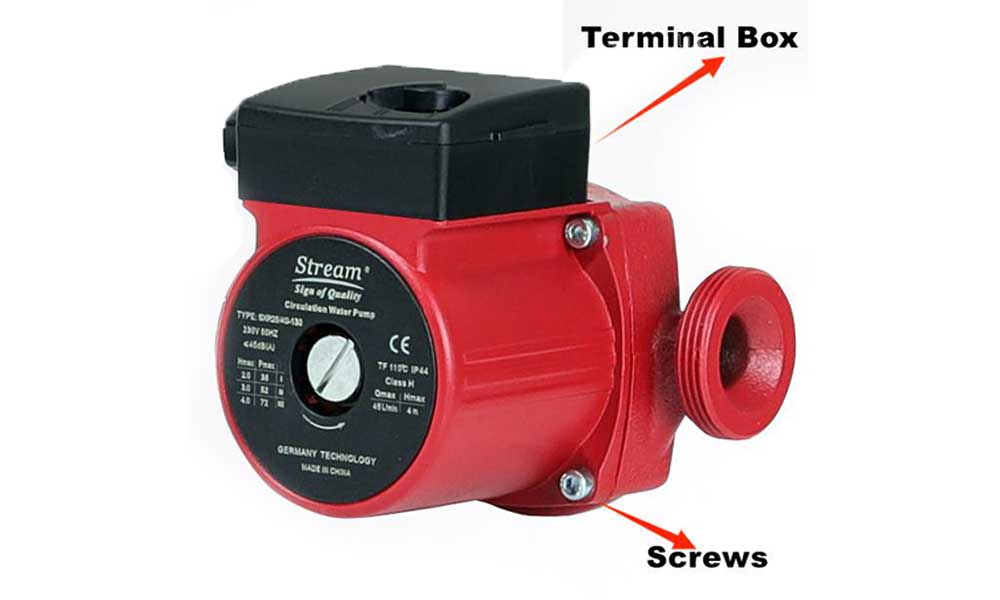 Get more questions during pump installation, please contact us directly.